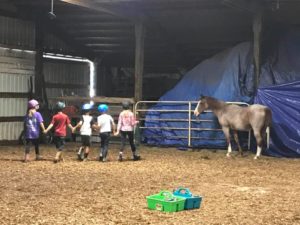 Equine Assisted Learning (EAL)/Equine Facilitated Learning (EFL) for Children and Adults
Equine Assisted Learning (EAL) and Facilitation is an experiential learning approach that promotes the development of life skills, teaches techniques to deal with life's obstacles and challenges, creates healthy relationships, builds healthy boundaries, and so much more. The horses help the participants find their own answers that lies within each of us. EAL provides lasting results for the participants. through not only time spent with these amazing animals, but through participating in activites, children and adults will positively and permanently benefit in all aspects of life with lasting results. It's a unique experience that uses the horses as activie particpants (see Why Horses). It does not involve riding and you or your child does not need any prior experience. They just need to bring a willingness to parcipate. Our horses make perfect learning partners as their natural responses provide immediate and honest feedback to actions and behaviours which will help find our attendees find their own answers and the best way to deal life's experiences. Horses have a tremendous way in helping individuals through life's obstacles and are amazing teachers. The lessons learned through these activities with the horses can be applied to real life.
Letitia is certified with both Equine Experiental Education (E3A) and EAGALA and as such brings a wealth of knowledge and continuing education to the EAL work. She is passionate about the work and has seen amazing things come out of the sessions.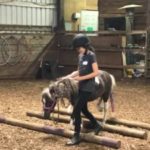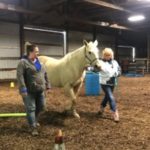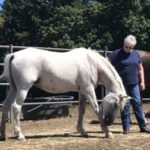 Horses are incredible teachers and teach many life lessons, including:
Self confidence
Self-esteem
Empathy
Setting boundaries
Dealing with anxiety
Interpersonal communication
Trust
Accountability
Problem-solving skills
Teamwork
Conflict resolution
Leadership skills
Creativity
Adaptability
Teamwork
Conflict resolution
…and so much more
Groups and Individuals
Not only for the kids, EAL is also great for many types of groups and individuals, such as:
Families
Couples
Sports Groups
Girl Scouts
Boy Scouts
Individuals
Women's Groups
Mens Groups
Leadership Groups
Corporate Teams
Non Profit
Small Business
…and so much more
Our events are in an open air environment with small groups.
Horses are the most gentle, trained, safe, and experienced teachers, just perfect to teach children..
Horses are among the best teachers and guides for personal growth and development.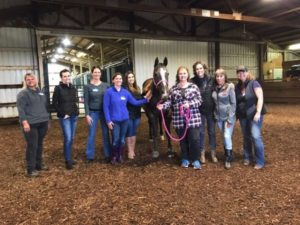 Time together with horses and like-minded adults.
Activities promote self reflection and aha moments.
Using a coaching model the facilitator supports the attendees in finding their own answer.
"We are very fortunate to have found Letitia and Alyssa a year and a half ago. Their lessons and day camps have had a profound impact on my daughter's life. They have always focused on meeting her where she's at and letting her grow and learn at her own pace. She would now much rather be at the barn with the horses than anywhere else! Therefore, we were extremely excited to find out that Life Skills workshops were going to be offered and jumped at the opportunity to participate. After attending, our daughter talked about how much she enjoyed learning how to work with the horses in new ways, particularly when it comes to nonverbal communication and thinking about how the skills she learned about can be applied in settings outside the barn. It feels like there is such a need for these types of positive activities in our community, especially in an age of electronics and interpersonal disconnect. We are looking forward to future workshops and highly recommend them and the entire program!"
Liz and Grace
"As my daughter enters her tween years I so value the opportunity for her to participate in the Lifeskills Equine Classes to equip and empower her with additional knowledge and skills to courageously be her best self. Having expert teaching from Letitia and Nina who are so gifted in synthesizing their passion for horses and empowering students with life skills was such a gift to me daughter.
Stephanie w.
What Adults say – Coming Soon